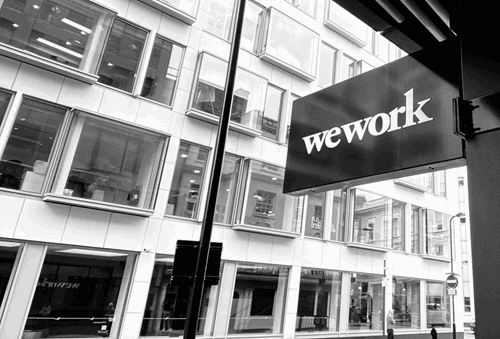 Lockdowns and remote working through the pandemic drove WeWork's losses sharply higher from the $556 million net loss incurred in Q1 2020.
A settlement with ousted co-founder Adam Neumann accounted for around $500 million of the loss.
The losses incurred so far this year add to a $3.2 billion loss in 2020, revealed in documents shown to prospective investors in WeWork.
WeWork's quarterly revenues fell almost 50 per cent year-on-year from $1.1 billion to $598 million and it lost about 200,000 customers, according to the documents, which were reported in the FT. The number of WeWork members fell from 693,000 in March 2020 to 490,000 in March this year.
According to the FT, a source close to the company added that WeWork has access to liquidity of $2.2 billion and, excluding one-off losses, "is on track operationally and financially".
The company is set to list on the stock market via a purchase by the publicly traded BowX Acquisition Corp - a SPAC led by Vivek Ranadive.